Hi welcome! This is my fourty-first blog post. In this blog post I will be talking about a kdrama called The sound of magic! This is part 2 so if you want to read part 1 here is the link!
Here is a summary of the kdrama I searched up on google so if you don't want to read my blog post you can read this! "The story itself focuses on Ah-Yi, a poor school student who ekes her way through life, struggling to get by. After her mother leaves and her father goes on the run from loan-sharks, Ah-Yi is left with nothing. Se's struggling to pay her rent and trying to keep up with studies while working part-time."
The main characters are: Na Il-Deung, Yoon Ah-yi, Ryu Min-Hyuk
There are a lot more main characters but they are more like sub-main characters so I decided not to add them.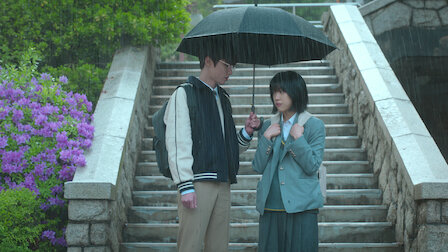 (spoiler alert! from now on the blog is going to talk about what happens in the kdrama! If you are interested in watching and don't want spoilers then you shouldn't read any further! Just a reminder that everything I write in my blog posts are from memory so I do apologize that if this isn't the right information!)
So after she picked up her food, Baek Ha-na she went back to class and as someone was wiping the board, they both bumped into each other (baek ha-na and the girl), and Baek Ha-na was like "today is NOT my day" and told her to watch where she was going. She then stopped at Na il-deung's desk and asked him if his desk mate was mute and signaled to his deskmates desk (Yoon Ah-yi), he then replied saying he didn't know because he hasn't talked to her yet. Baek Ha-na's friend then said "she may look weird but she does get good grades right?" Il-deung then said "why are you asking me?" and Kim So-hee (ha-na's best friend) replied saying that Il-deung always gets the highest grades in all subjects except math because Ah-yi is always top in that subject.
Il-deung then replied back saying "hey so-hee, you should work on losing weight if you want to get into college" she then looked confused and Il-deung signaled to the quote in their classroom that says "The college gates are narrow but we are skinny" She then looked offended and walked away since the bell rang and they had to go back to their seats.
Ah-yi then came back to class and sat down in her seat fast because she wanted to hide the fact she is bringing home the food she got at the school cafeteria. Ha-na looks at Ah-yi in suspicion because she thinks that Ah-yi is poor.
Thats it for today's blog post! I really hope you enjoyed it, and for the next blog post I may or may not write about stranger things, you'll just have to wait and see!